SANDRO FOR THE FUTURE

In taking action large or small, every little helps. As a fashion house, we have a leading role to play in protecting the planet. That's why we want to share our commitments to help reduce our environmental impact and improve our societal impact.

At Sandro, this approach is supported by all our passionate and invested staff, making both visible and unseen efforts
on a daily basis. For us, much more than an ethical imperative, respect for our planet and for the people living on it is a source of inspiration and innovation.

Our efforts centre around three axes: Product, Planet & People.

PRODUCT - PRODUCING LESS AND BETTER

We have reduced the number of pieces in our collections by 20% since 2019. This allows us to better scale our production volumes and reduce our stocks.

We try to go further in our actions with every season. Back in winter 2019, we permanently removed animal fur from our collections, replacing it with synthetic fur.

In addition, we favour natural or eco-designed fibres, as well as recycled fibres whenever possible.

Here are our achievements for the Autumn - Winter 2020 collection and our commitments for our Spring - Summer 2021 collection, launching at the end of 2020.
Coton

- 40% of our cotton range is eco-responsible, our goal by the end of 2020 is to make this 60%

Denim

- 80% of our denim undergoes a special EIM wash, allowing for water consumption to be reduced by up to 95% and significantly decreasing energy use and chemicals (EIM washing process - Environmental Impact Measuring). This will apply to all our denim by the end of 2020.

Viscose

- 5% of our viscose offering is FSC (Forest Stewardship Council) certified, which guarantees sustainable forest management. Our target for the next season, launching at the end of 2020, is to make this 25%.

Polyester

- 20% of the polyester we use is GRS (Global Recycled Standard) recycled polyester, which ensures the recycled content of products, but also verifies compliance with environmental and social criteria. We want to get to 40% by the end of 2020

Laine

- 50% of woollen sweaters and cardigans will be made from RWS (Responsible Wool Standard) certified wool for the next winter season, launching June 2021. This global standard is focused on animal welfare and respect for the environment.

Duvet

- 100% of the down for our down jackets for the next winter season (launching June 2021) will be RDS certified, meaning that the down does not come from animals that have been subjected to unnecessary harm.
Today, 25% of our collection is eco-responsible. We are aiming for over 60% eco-responsible products by 2025.
NO PRODUCTS DESTROYED
Finally, waste reduction is one of the key points in our strategy. To achieve our goal of not destroying any products at the end of a garment's life cycle, we are committed to a circular economy by entering into partnerships with companies that resell second-hand clothes. Furthermore, we give unsold stock and unused materials a second life by donating them to charities, recovery organisations and fashion schools.
PLANET - AN ECO-RESPONSIBLE PRODUCTION CHAIN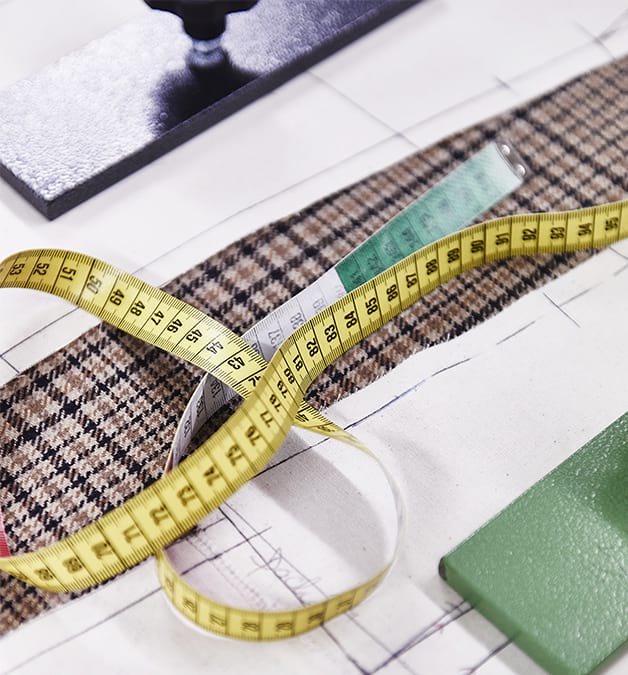 Day-to-day, we endeavour to produce and sell our collections in the most eco-responsible way possible.
We favour manufacturers whose production sites are equipped with solar panels, or who enforce waste and water recycling policies. Likewise, we also favour partners who work to minimise the negative impact of finishing fabrics and clothing. For example, in the interests of reducing the amount of water, energy and chemicals expended, only EIM washed denim features in the men's Spring - Summer 2020 collection.
In the long term, our objective is for all our manufacturers to be certified by recognised international standards.
Our carbon footprint
Particular attention is paid to our carbon footprint, especially with regards to transporting our collections. The sea is the most environmentally-friendly means of transport and when we work with manufacturers based outside of Europe, we always favour transportation by sea rather than air.
In 2020, 65% of our collections were produced within short distances (in Europe), thereby involving transport with a reduced carbon footprint.
For the remaining 35%, we rely on technical know-how that does not exist in Europe, as is the case for our quality silks and knitwear, for example. In this case, we'll seek such expertise in China, because that is where it is best mastered in the world, allowing us to bring you the best quality clothing possible.
The relationship that unites us
Caring for the environment also means thinking more responsibly about the relationship that binds us to you.
We are keeping paper use to an absolute minimum in store. Of course, you'll find less and less paper media, such as collection catalogues, which are being replaced by digital versions.
In 2020, we also developed some 100% recyclable new shopping bags made from 100% recycled paper. In addition, the hangers in our shops are gradually being replaced by hangers made of FSC-certified wood (from sustainably and responsibly managed forests).
Our entire network of branches in France is now supplied with electricity from a green energy provider. In addition, our lights are gradually being changed so that they use less energy and our window displays will no longer be lit from 1 a.m. to 6 a.m.
Finally, we are working on overhauling our stores, reworking them according to a new, more environmentally-friendly concept:
Our first eco-responsible store opened in Luxembourg in August and was designed with materials with limited environmental impact. For example, we used a wall coating known as "Marmorino", instead of natural stone. This mineral plaster is made from lime, natural pigments and marble powder. Our wood comes from FSC or equivalent labelled forests. In line with our values, we value craftsmanship by sourcing ceramic wall tiles and various handmade pieces of art.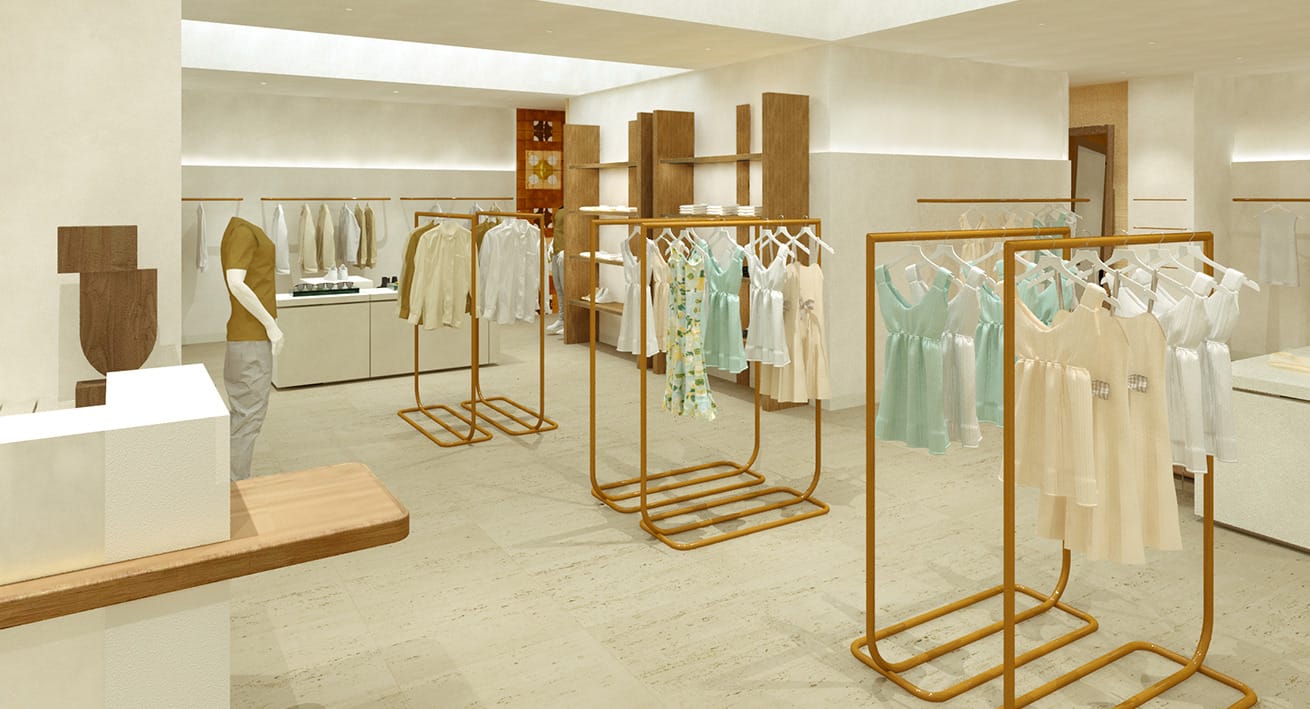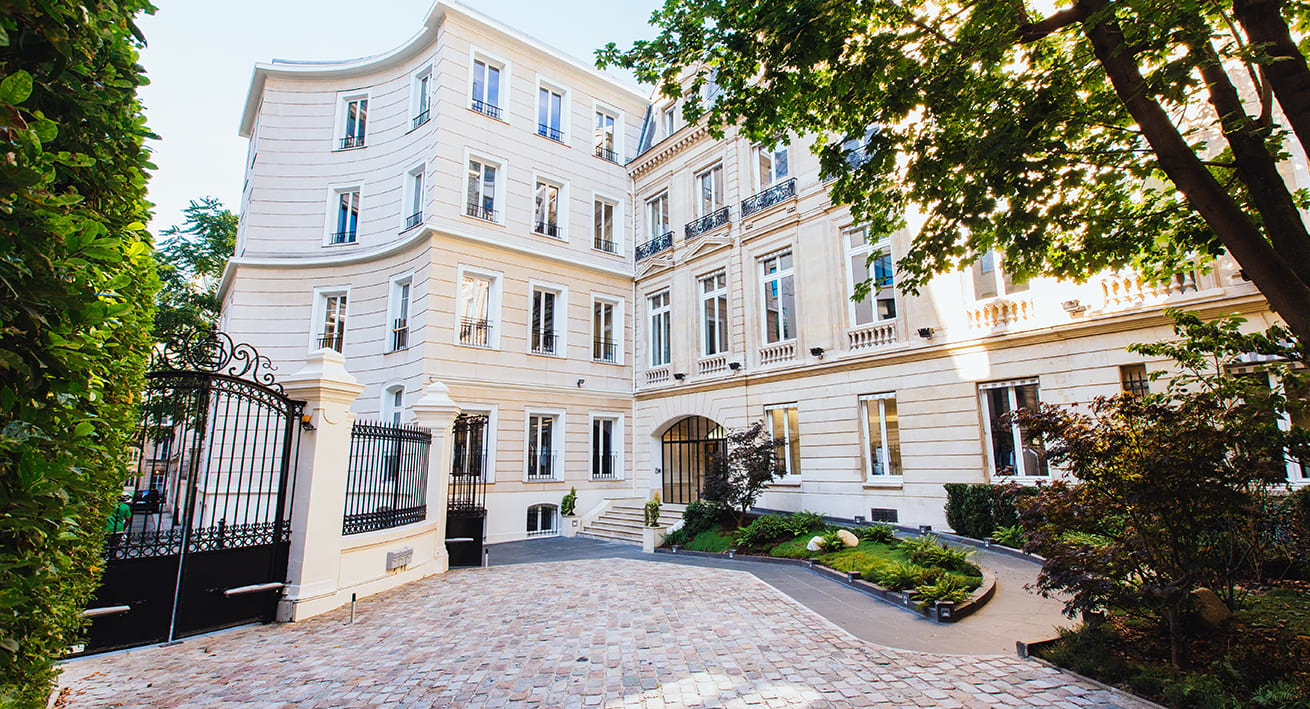 PEOPLE - INVOLVING MANAGERS
We actively promote respect, fairness and inclusiveness within our teams on a daily basis. In 2019, we conceived a new management model together with all Sandro employees, designed to unite, guide & inspire our passionate entrepreneurs on a daily basis. It is a reflection of our DNA and values.
It is based on 3 main principles:

1.
Being bold & responsible - Strategic vision & ethical culture of results

2.
Being courageous & authentic - Authentic leadership & managerial courage

3.
Loyalty - growth & development - Team development & mobility
This management model is destined to live and evolve with the brand and its teams.
Parity & Diversity
Gender equality is at the heart of our society's debates. At Sandro, we are proud of our female talents. Our Management Committee really reflects this with 86% women.
When looking for new partners, we are always mindful of diversity and supporting local employment. It is in this spirit of inclusiveness that we have set up partnerships with ESATs (employment offices) to help people in precarious situations find employment.
Charity work at Sandro
We believe small actions can improve the lives of many. Sandro is involved with charities at key times of the year. For the festive season, for example, employees can give toys to underprivileged children through FXB International, as well as clothing to the La Pièce Solidaire charity.
Some also volunteer their time. Our Human Resources team works with the Foyer de Grenelle every month, using their professional skills to help people looking for work.
Our supplier relationship
The majority of our suppliers are long-standing partners who have grown with Sandro's success. We maintain close ties with them and carefully ensure that they comply with our specifications and code of ethics.
This is to ensure strict compliance with working conditions and the fundamental rights of employees, which is absolutely imperative to us. This is why we use audits to ensure the respect for working conditions is up to the standards practised in Europe.
To date, 60% of our suppliers have been audited by recognised international organisations. We are doing our utmost to achieve 80% by summer 2021.