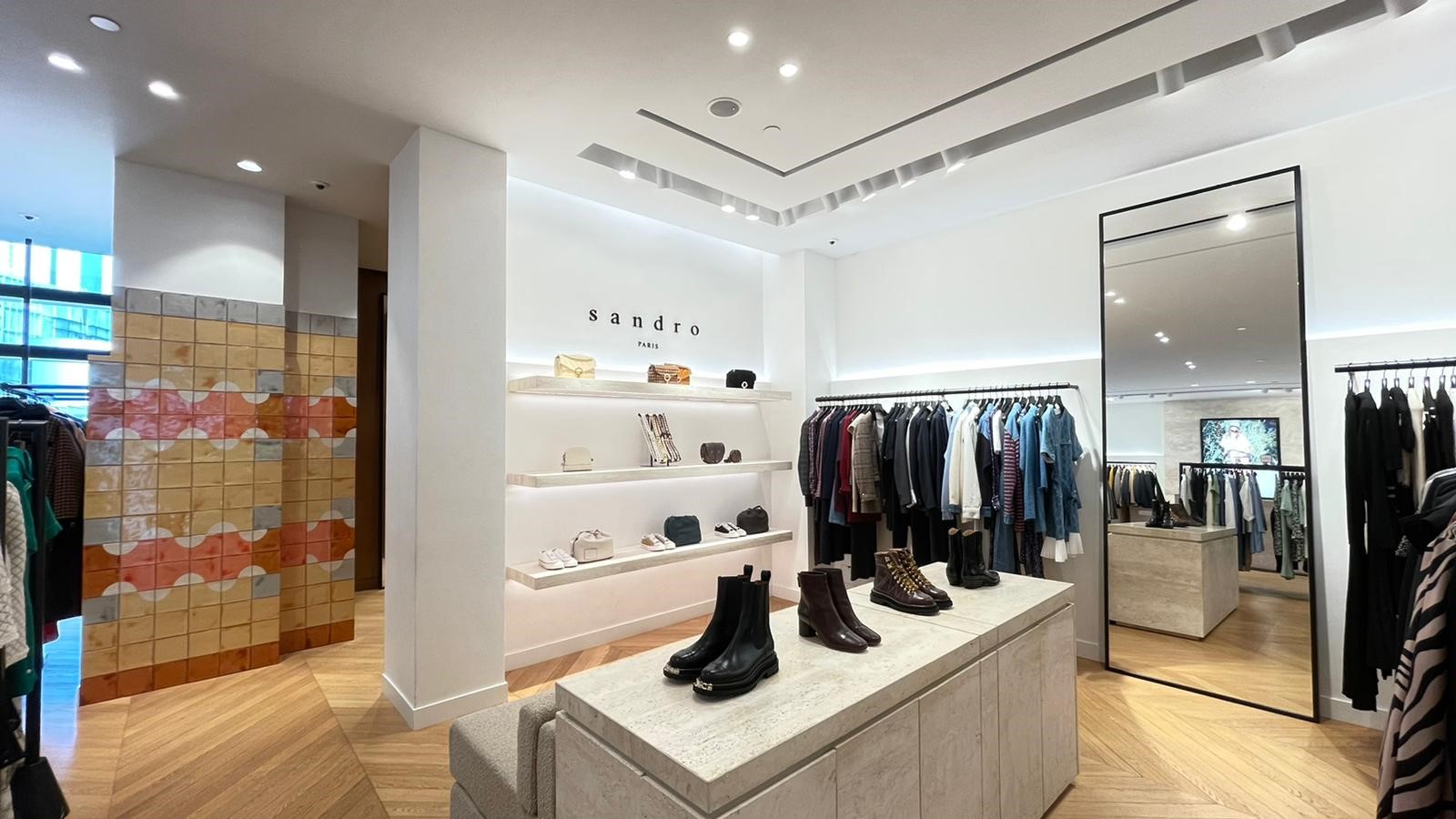 VIRTUAL SHOPPING
Try our new virtual shopping service:

1. What is virtual shopping?
Our new remote shopping service is designed to help us keep in contact with you.
Make an appointment at your Sandro store for a personalised fashion experience with one of our sales advisers by video call.
2. How do you pay for purchases?
You can pay for your purchases remotely and securely via the link sent to you by your sales adviser at the end of your shopping session.
3. What are the delivery methods available for virtual shopping?
Enjoy free home delivery within the day from the store with at least one regular priced item (exclude outlets stores) or collect your shopping in store.

4. Which stores are offering virtual shopping?
Visit our store locator here, go to the page for the store where you want to do your shopping and feel free to contact our stores.
5. Which stores are offering virtual shopping?
Our stores are currently offering this service everyday but you will need to make an appointment with your selected store to fully confirm your virtual shopping appointment.




6. How do I return unsuitable items purchased when virtual shopping?
You have 7 days to return your items in your purchased store for regular priced items only.
For more details, kindly contact your purchased store.